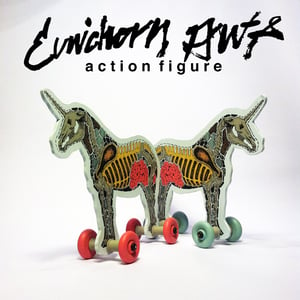 $

75.00
Eunichorn Guts Action Figure is a handmade, 7 color double sided screenprinted wooden toy on rolling wheels.
Measures 11" tall, by 13" wide. Numbered edition of 13, and no two the same, as there are hand embellishments on each one!
Ships securely USPS
Please include instructions on whether you would like yours signed by the artist, as each is individually packaged for protection.